Few things to note before ordering!
Ordering on PicClick is fast and easy! We provide you with all the information you need before making a purchase.
Here are some tips for you!
Check the seller's feedback percentage!

This can be found right under the price of the item you are viewing. "Seller" will be in bold and followed by the seller's name, number of items they've sold, and their positive feedback percentage.
The higher the percentage, the more reliable the seller with shipping and feedback!

Check if the seller ships to your country!

You can easily find this information in the details of your item. Look for "Ships to" in bold to see where the seller ships to.
You can also filter your results to view only items available for shipping to you! Click here to learn how!
Compare the item's price point to similar items! Don't worry, we did this for you!

Locate the PicClick Insights box under the details of the product. You will be able to find the average price range for similar items compared to the one you are viewing.
Click on the "more" link to visually see a chart with the different price points for similar items.
To better understand the PicClick Insights box, click here.

Check out the similar items!

After you click on an item, PicClick will list similar items for you to scroll through.
The items in this list will range in prices, sellers and other details. These similar items will be relatively similar enough to consider before you make a purchase!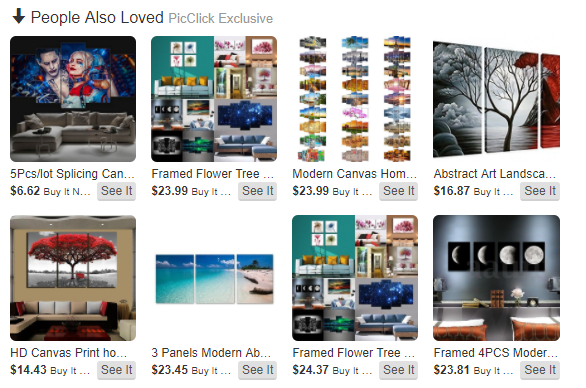 These are a few tips before making an order, they are by no means guidelines to using eBay. If you have questions about a product, contact the seller right away! If you have issues using our website, contact us and we will get back to you as soon as we can!