Need more information on returns?
No problem! PicClick makes it easy for you to access a seller's returns policy details! Here's how:
Click on the "See Details on eBay" button under the description of an item. This will take you to the item's eBay page.
To the left of the images you will find different sections of information to note before placing a bid and/or purchasing an item.
Locate the returns section. This will give you detailed information of the seller's return policy.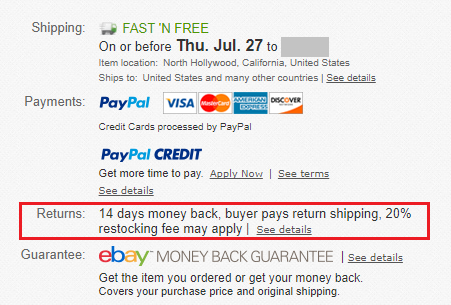 Click on "See details" to view further details on the seller's returns policy.
If you are still having trouble locating this information, click here to learn how to contact a seller.