Questions about shipping?
PicClick makes shopping on eBay quick and simple! You can find quick shipping information directly on PicClick. No need to open multiple links! Here's how:
Click on an item.
Under the images you will find the price for the item.
Next to the price you will find the cost for shipping as well as how long returns are accepted.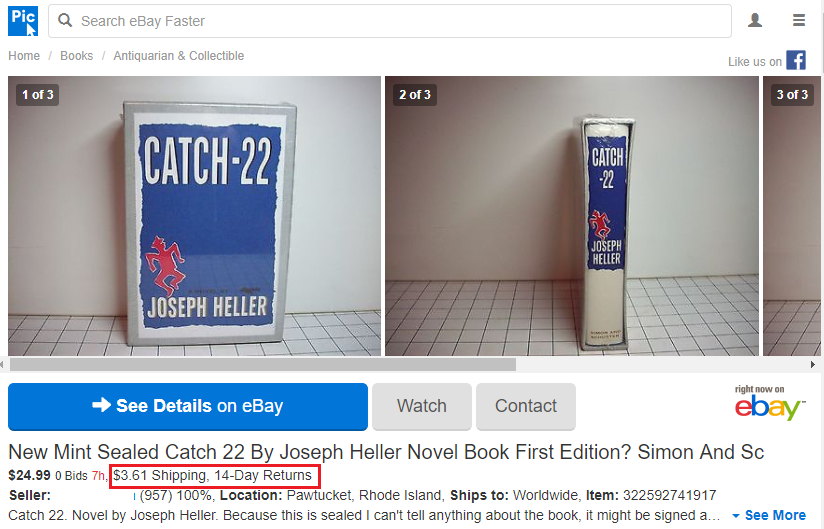 Shipping price is calculated by the distance between the buyer and the seller.
If you need more detailed information on a seller's shipping policy or shipping cost calculation, click here.