Need more information on shipping?
Each seller on eBay can add their own details for shipping. Sellers can choose to take on the shipping cost, or have the buyer pay. You can find information on the seller's shipping policy directly on PicClick!
Here's how:
Click on an item.
Look at the details under the image(s) of the item.
You will find "Ships to" in bold, where you will find the seller's shipping availability, relative to location.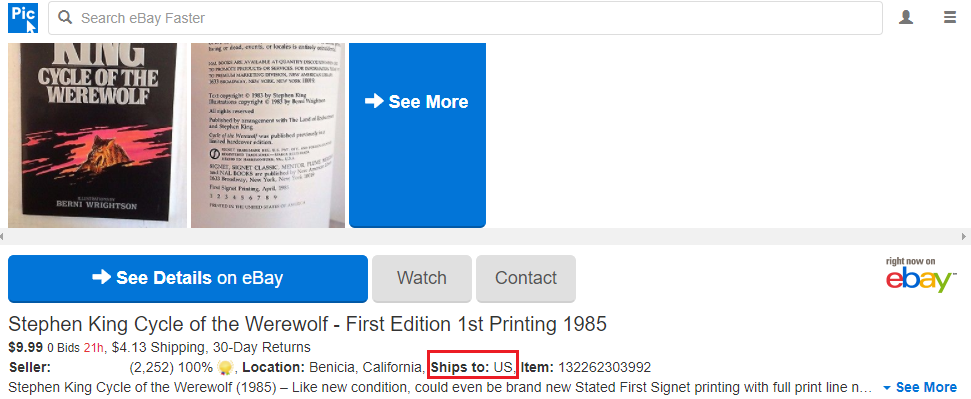 If you do not see your country in this section, the seller does not ship to your country. To learn how to filter your results to show only items shipped to your country, click here.
To contact the seller, click on the "Contact" button under the images. This will take you to the seller eBay page where you can contact the seller directly.