Looking for details on a product?
Finding a product's details is easy on PicClick! We provide all the information directly on our website to make your searching easy! Here's how to find the information:
Click on an item.
Under the product title and price, you will see details the seller provided. Click on see more to view a full list of details for the product.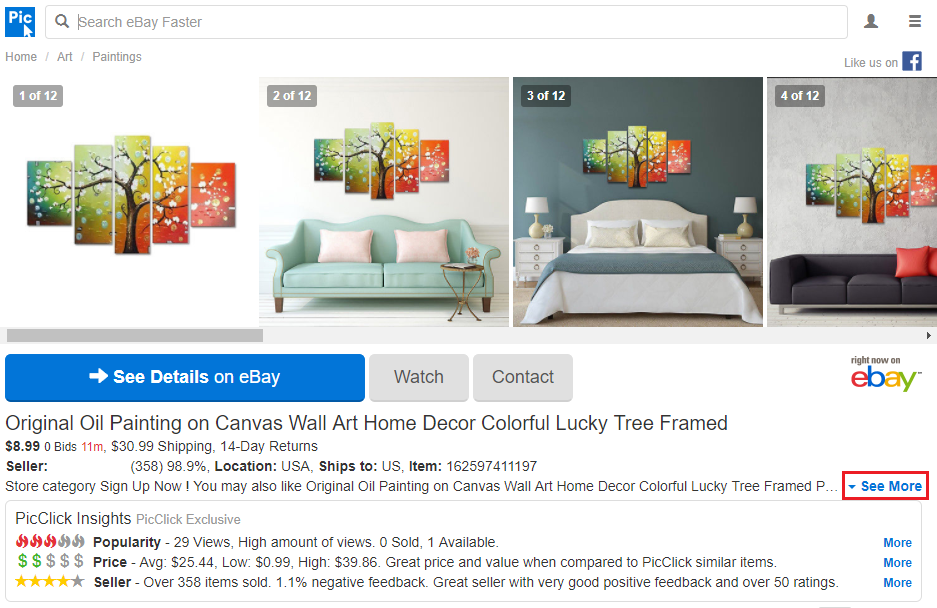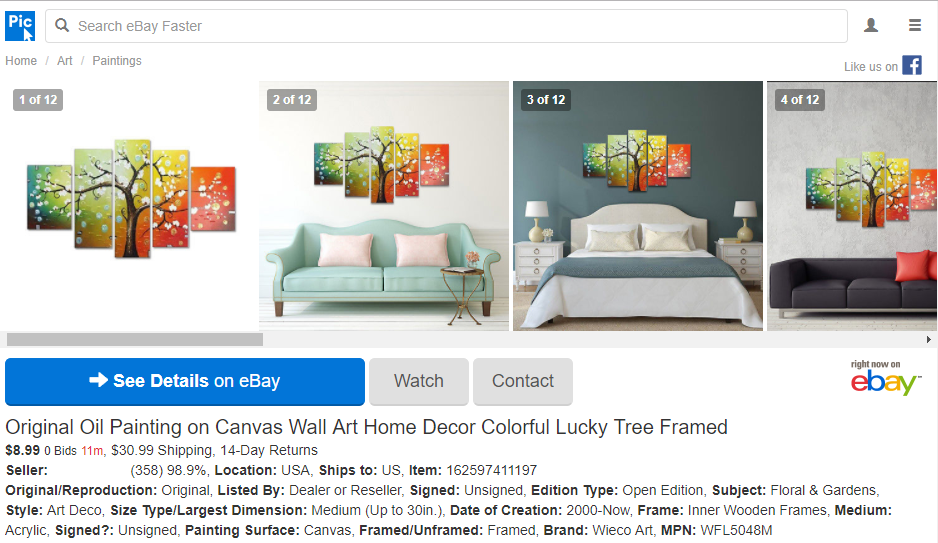 The sections on the details are relative to the product's category.

If the item is a painting, the details will look something like the example above.

You can also find more PicClick exclusive information in the Insights box directly underneath the details of the product. To learn more about the PicClick Insights box, click here.