What are Top-Rated sellers?
Top-Rated sellers are sellers who are exceptionally well at completing and shipping orders on time and with a tracking number! You can find this information in the PicClick exclusives box under the details of a product. Buying from Top-Rated sellers means your order will be placed within 1 to 2 days of payment. You will receive a tracking number to keep track of your order!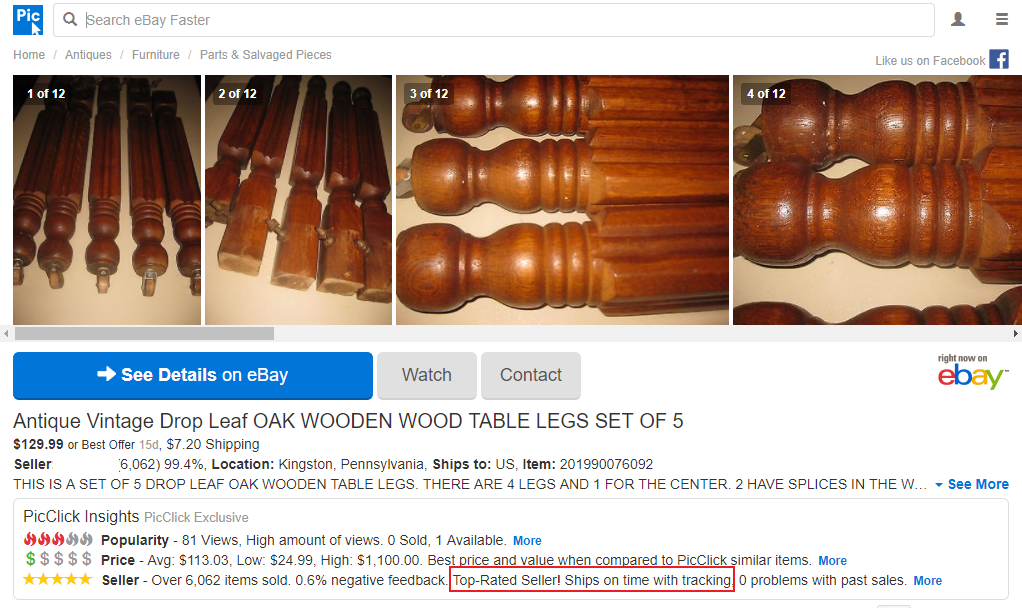 What are Top-Rated Plus sellers?
Top-rated Plus sellers are sellers who offer 1 day handling time and 30-day returns. This means buyers are guaranteed their orders in exceptional time! Buyers have a longer period to return items from Top-Rated Plus sellers than regular sellers. You can see if a seller is a Top-Rated Plus seller by looking for a yellow ribbon icon next to their name!